A 110-year-old landmark bridge in Swansea has been lifted to be taken for restoration.
Preparation work has been under way for weeks and the Bascule Bridge near the Liberty Stadium was moved on Sunday.
More than 20 workers, a 53m (174ft) crane and and a truck performed the manoeuvre.
The 70-tonne Grade II listed bridge will then be assessed and restored at Afon Engineering, Swansea Vale, and re-installed next year.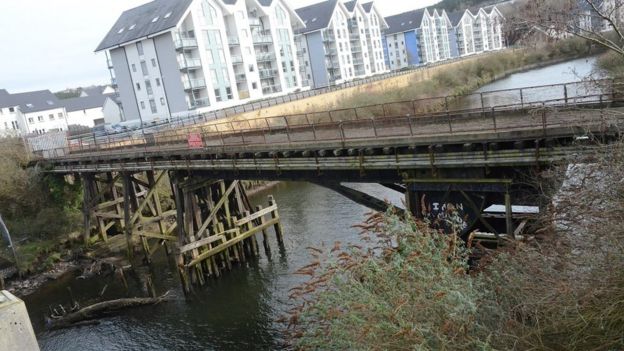 The bridge was pivotal to the area's time as the world copper capital, and its hinged steel structure would lift to allow for river traffic to pass through.
www.bbc.co.uk/news/uk-wales-48949587
[ I declare an interest in this project as chair of the Friends of White Rock Copperworks, and chair of the Friends of the Slip Bridge – another iconic Swansea bridge, spanning the Mumbles road and three railway lines. John Ashley, webmaster. ]